Conviction in business is a rare trait. In order to hold firmly to a belief or opinion in spite of rapid changes in market forces requires study, expertise and introspection. The most successful businesses are run by managers with this rare commodity they leverage to make decisions to profitably allocate capital.
It should not be surprise that given investing is the profitable allocation capital, conviction is also the key indicator of successful investing.
Many investors lack conviction in two ways.
First, for many, it's hard to believe saving a large enough sum of money to attain financial freedom is actually possible. It just seems too hard a mountain to climb. In many ways, this lack of conviction likely causes investors tendency to procrastinate and to waste our most valuable investment asset.
Second, it can be extremely difficult to have the conviction required to stay the course with an investment plan during the inevitable ups and downs of market prices during one's investment life. Consider that while the compounded annual growth rate of the entire US Stock market has been approximately 9.2% (per year) over the past 30 years, on a year-to-year basis, the performance of the stock market has historically fluctuated wildly between -42% and +57%.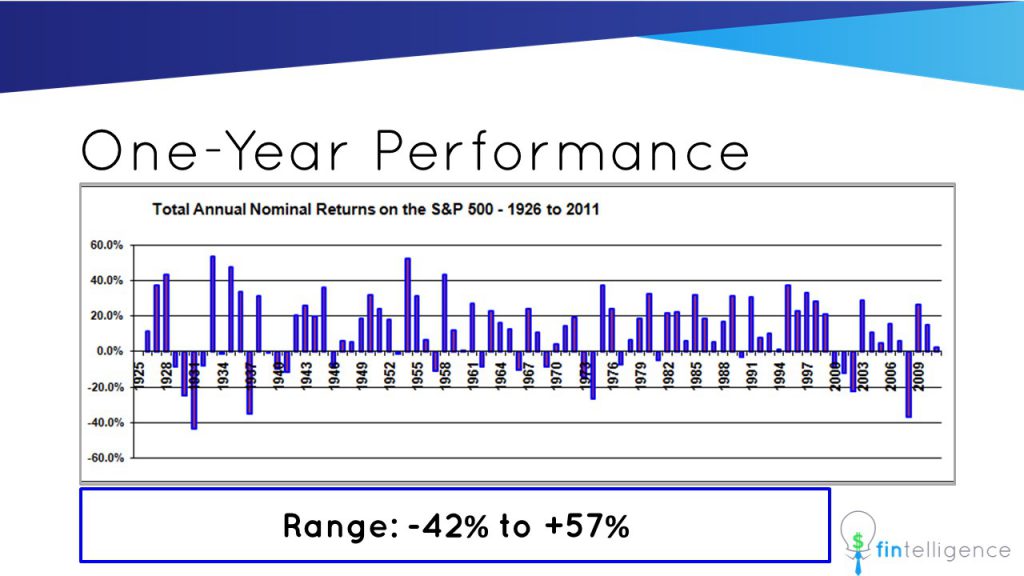 Most investors lack the conviction to stay the course. That is, to avoid selling and exiting our investments during the lowest of the lows (e.g., 2008) or to avoid buying more during the highest of the highs (e.g., 1995).
How to have Conviction
Above all, conviction for successful investing requires an investor to know the difference between value and price of an asset – especially during times when prices are fluctuating wildly, often without cause.
Imagine that you own a magical scanner. One that can provide you with a reading of the true value of an asset. With such a device, it would be quite easy to respond to fluctuations in price by taking advantage of the difference between price and (real) value to either buy or sell. You would be the most successful of investors because you would always have information to empower the conviction to act profitably.
The most successful of investors not only have the Conviction to stay the course in spite of the inevitable market ups and downs, they are empowered by their Conviction to "Buy Low, Sell High" and to "Be greedy when others are fearful". For us mere mortals, we're best served by investing regularly (I suggest monthly) and ignoring the ups and downs of the market.